Advocacy Accelerator: The Government and Your Arts Organization
Wed, November 1 @ 3:00 pm

-

4:30 pm

Free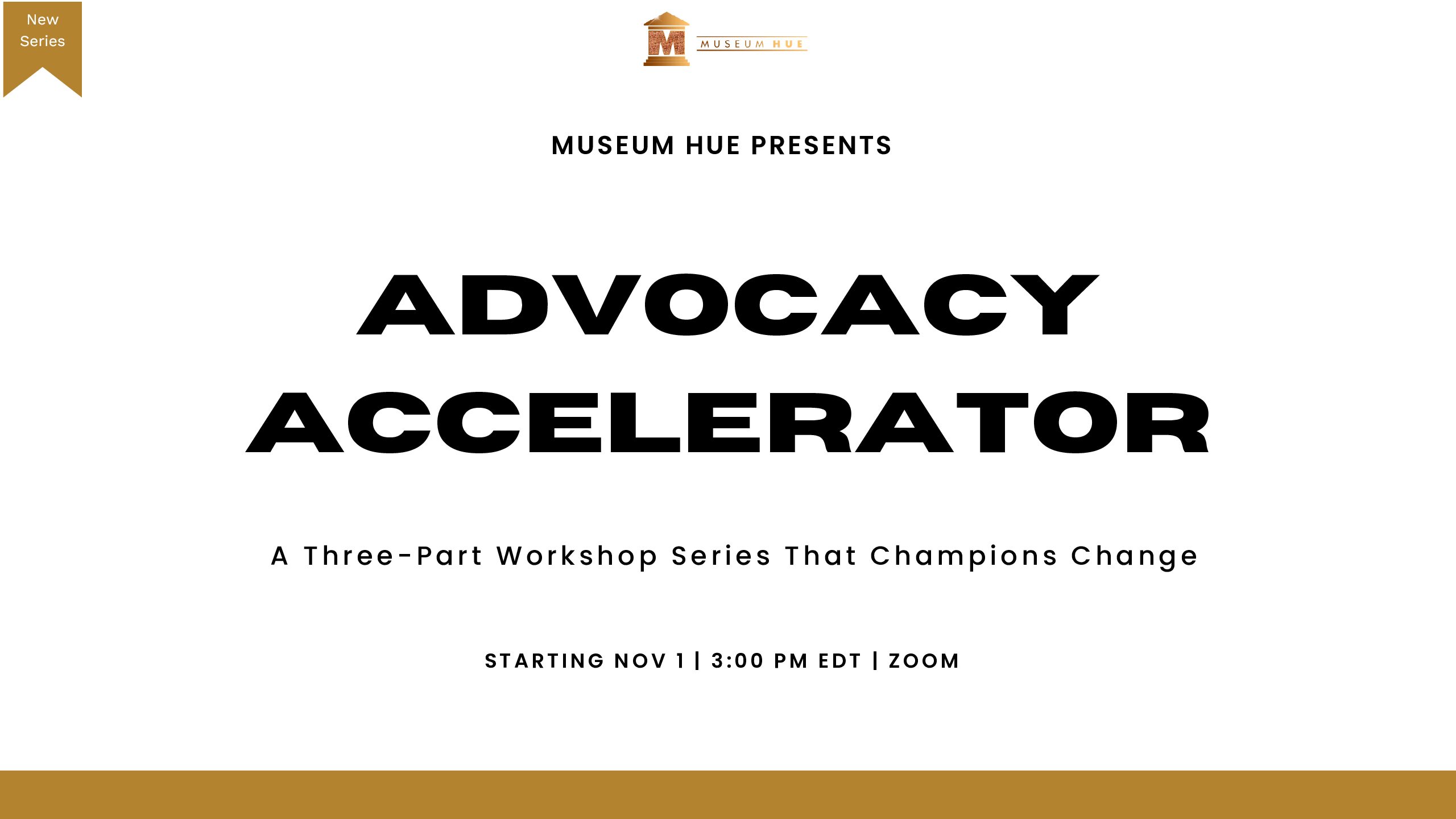 Our elected officials play a vital role in funding the arts and changing policy to increase the public's access to more arts programming. New York City Council Member Chi Ossé and New York Senator José M. Serrano, State Arts & Culture chairs, will join Museum Hue for the first session of Advocacy Accelerator on Wednesday, November 1. During Government and Your Arts Organization, Chi Ossé and José M. Serrano will discuss the New York government's critical role in supporting the arts. The City Council allocated $34.4 million to support programs funded through The Department of Cultural Affairs. Attendees will learn how the DCLA uses this funding to support the arts through funding applications, holding hearings, and how testimonies impact their work. It's crucial that Black, Indigenous, Latinx, Asian, and all People of Color arts leaders are better informed and engaged on how government can address disparities through funding and policies.
ABOUT ADVOCACY ACCELERATOR
Museum Hue announces Advocacy Accelerator: A Workshop Series That Champions Change. Advocacy Accelerator is a three-part virtual workshop series envisioned and developed through our HueArts reports research and recommendations. In response to the needs of the 400+ HueArts entities — Black, Indigenous, Latinx, Asian, and all People of Color-led and founded arts organizations — Advocacy Accelerator demystifies the lobbying process for these organizations by providing actionable steps and resources so that they can learn how to champion their organizations through government advocacy. Throughout the series, city and state elected officials, government staffers, and attorneys will discuss the government's critical role in supporting the arts and illuminate the process of government outreach, funding applications, and collective advocacy.